Visiting Professors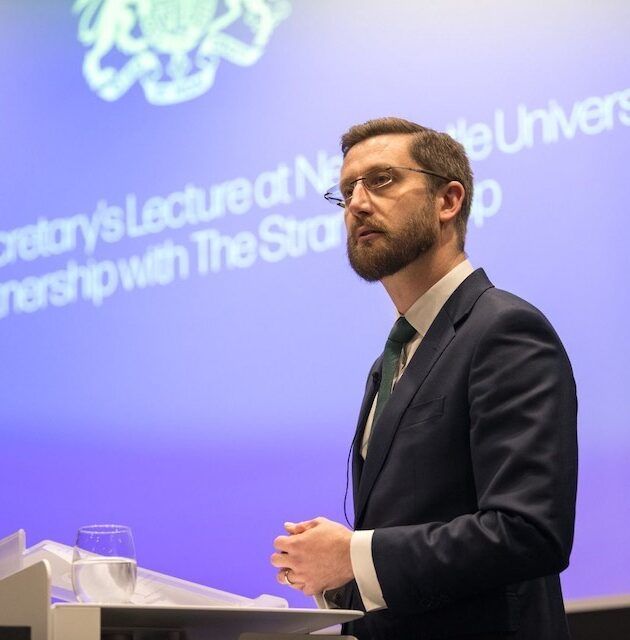 Simon Case
Dr Simon Case is the Cabinet Secretary and Head of the Civil Service. Formerly he was Permanent Secretary at No.10 Downing Street, Private Secretary to the Duke of Cambridge and during the Brexit negotiations was Director General Northern Ireland and Ireland. Prior to that, he was Principal Private Secretary to the Prime Minister in No. 10 Downing Street and Director of Strategy at GCHQ.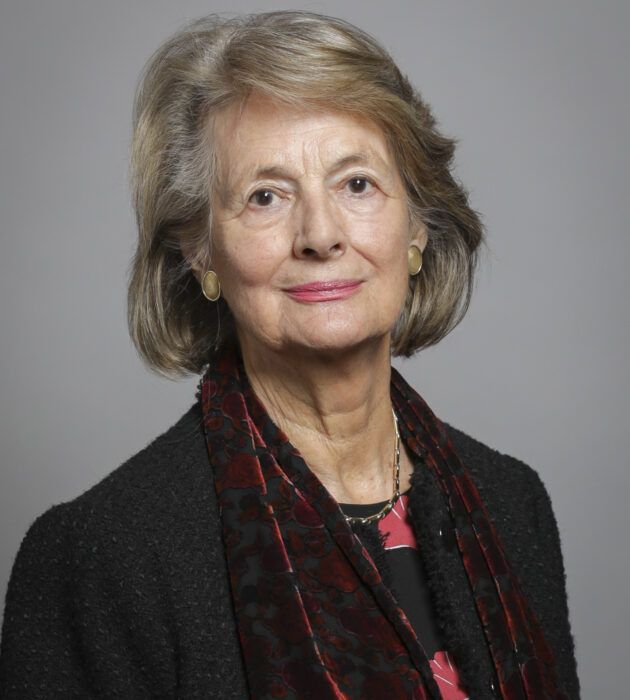 Baroness Jay of Paddington
Baroness Jay of Paddington was a Minister in the Department of Health, Minister for Women, Leader of the House of Lords, and has chaired the Lords Select Committee on the Constitution.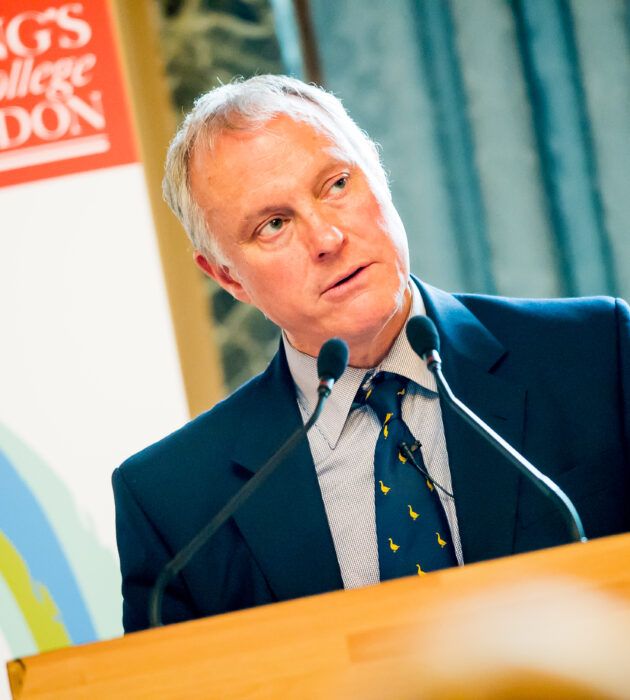 Sir Iain Lobban
Sir Iain Lobban KCMG CB was the Director of the UK's intelligence and security agency, GCHQ, from mid 2008 to late 2014, having previously served as its Director General for Operations from 2004. He acted as one of the senior three person team conducting the 2017 Independent Review of the Australian Intelligence Community commissioned by the Australian Prime Minister.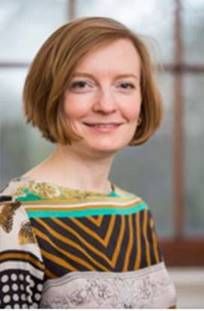 Clare Lombardelli
Clare Lombardelli is the Chief Economist of the OECD. Prior to this she was the Chief Economic Adviser to HM Treasury. Ms Lombardelli has also been an economist at the Bank of England, Principal Private Secretary to the Chancellor of the Exchequer, and Private Secretary for Economic Affairs to the Prime Minister in No. 10.
Catherine Macleod
Catherine MacLeod was a special adviser to Alistair Darling when he was Chancellor of the Exchequer, political editor of The Herald, and Chair of the Lobby in the UK's Parliamentary Press Gallery.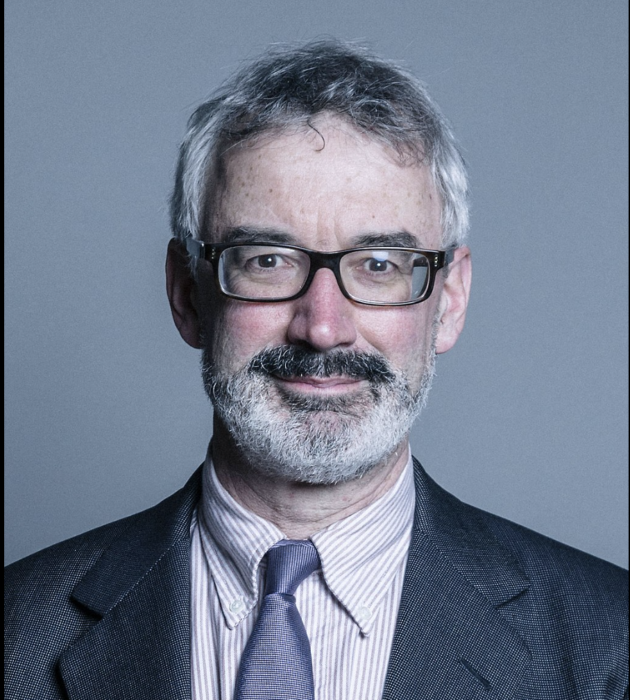 Lord Macpherson of Earl's Court
Lord Macpherson GCB was Permanent Secretary to the Treasury from 2005 to 2016.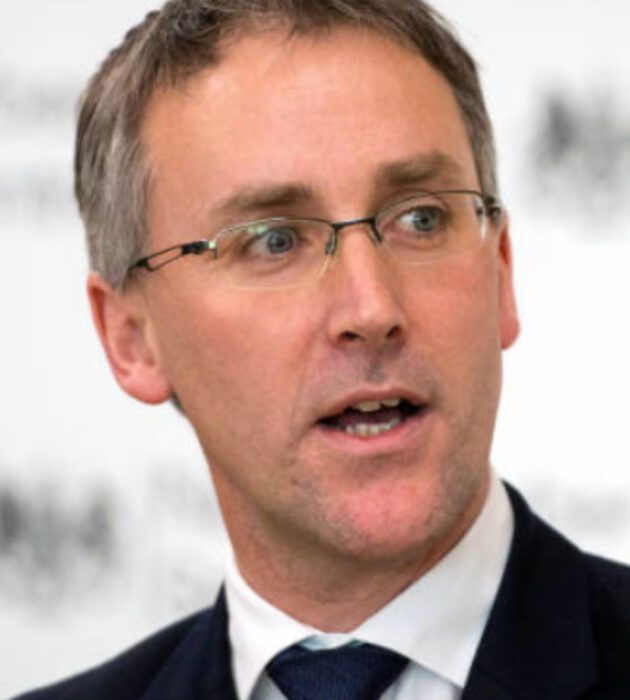 Ciaran Martin
Ciaran Martin is the first and current CEO of the National Cyber Security Centre. He is a joint Department of War Studies and The Strand Group Visiting Professor. Before heading up the NCSC, Ciaran spent two years at GCHQ, nine in the Cabinet Office, six in HM Treasury, and three at the National Audit Office.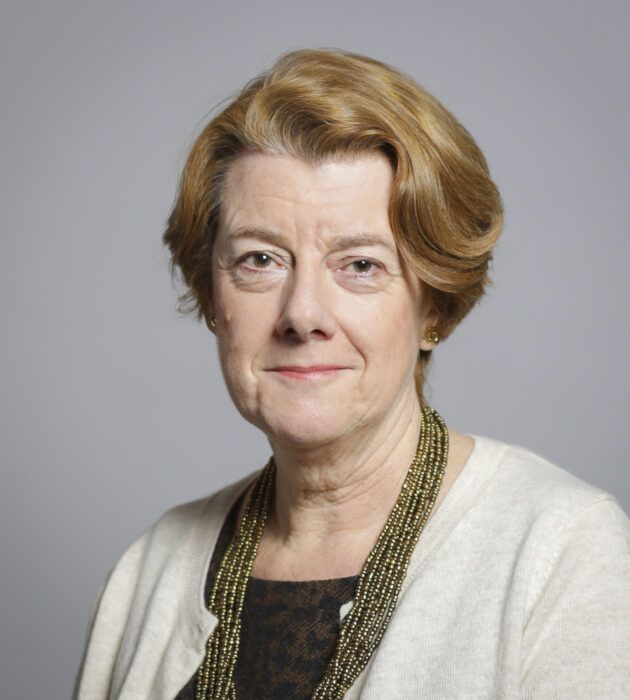 Baroness Morgan of Huyton
Following the 1997 General Election Sally Morgan was appointed Political Secretary to the Prime Minister and head of the Prime Minister's political office. She then served as Minister of State and as Director of Government Relations. Since leaving government in 2005, Sally has held a number of appointments in the public and private sector including the board of the Olympic Delivery Authority, and board and advisory posts in health and social care. She was the Chair of OFSTED, the Office for Standards in Education, from 2011 – 2014.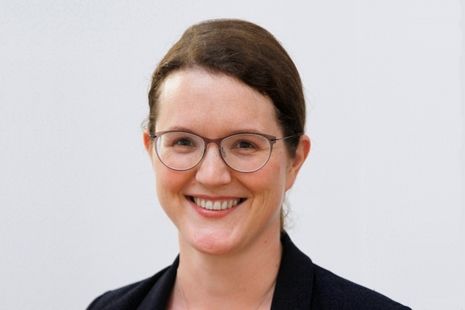 Sarah Munby
Sarah Munby is the Permanent Secretary at the Department for Science, Innovation and Technology (DSIT). She was Permanent Secretary at the Department for Business, Energy and Industrial Strategy (BEIS) from July 2020 to February 2023.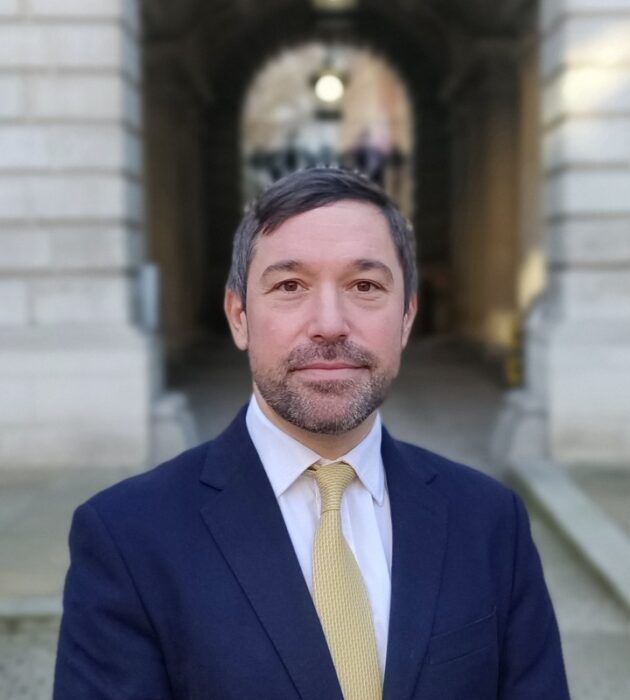 Mario Pisani
Mario Pisani is Deputy Director, Debt & Reserves Management, HM Treasury. Mr Pisani has been Private Secretary to the Chancellor of the Exchequer, worked at HM Revenue and Customs, and was seconded to the Financial Times.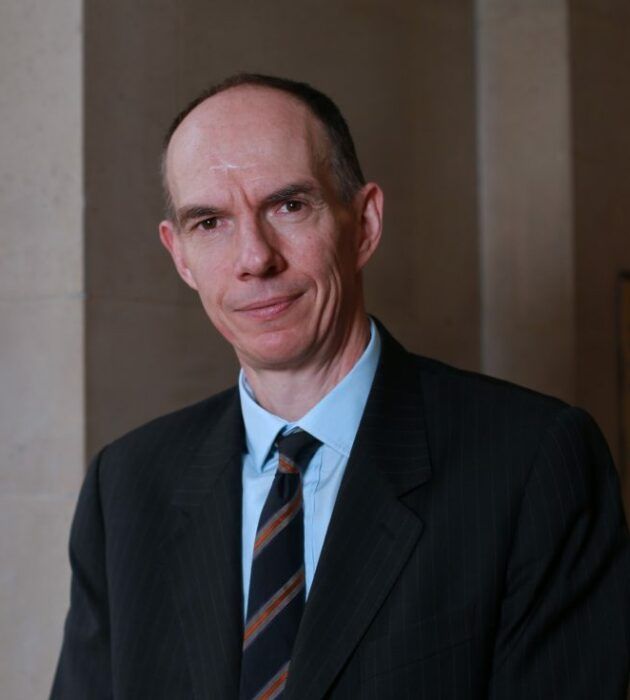 Sir Dave Ramsden
Sir Dave Ramsden is Deputy Governor at the Bank of England for Markets and Banking. He is a member of the Monetary Policy Committee, the Financial Policy Committee and the Prudential Regulation Committee. Before joining the Bank, Sir Dave was Chief Economic Adviser to the Treasury and Head of the Government Economic Service, and led the Treasury's work on whether the UK should join the Euro.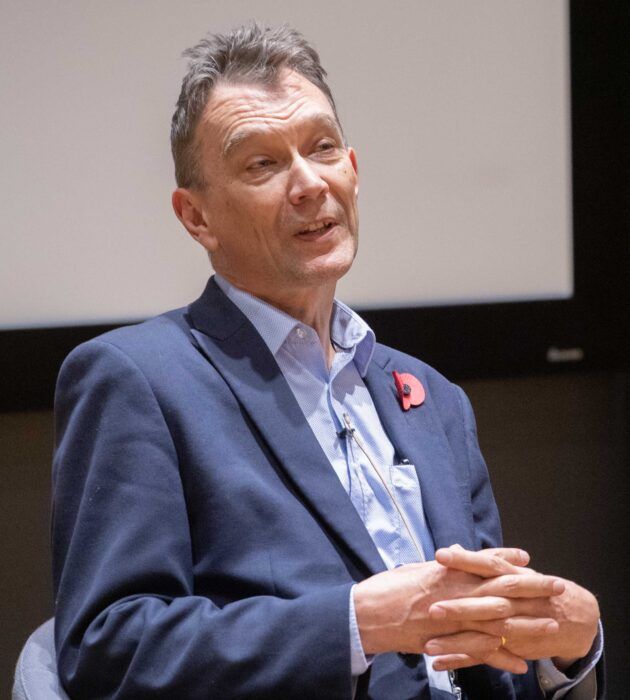 John Rentoul
John Rentoul is Chief Political Commentator for the Independent, having joined in 1995.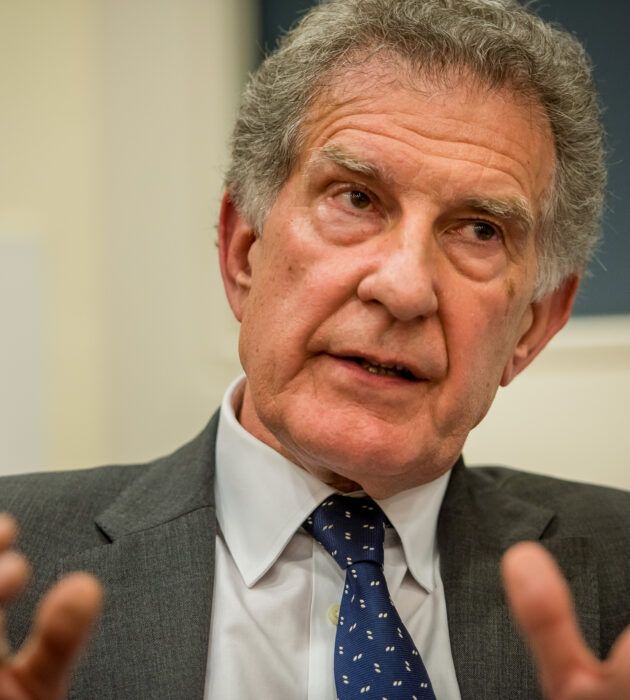 Sir Kevin Tebbit
Sir Kevin Tebbit was Permanent Under Secretary of State for the Ministry of Defence, 1998-2005. Previously, he had been Director of GCHQ, and diplomatic postings included Rome, Ankara, and Washington DC.
Visiting Fellows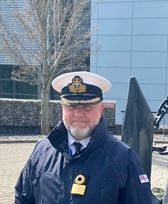 Commodore John Aitken
Commodore John Aitken is a career submarine warfare officer with 31 years of service. He Commanded HMS Talent, a nuclear powered hunter-killer submarine. Now serving as Deputy Director Submarines, he is the Operating Duty Holder, responsible for the provision of submarines that are safe to operate and are operated safely and is responsible for the Navy's safe custodianship of nuclear weapons. He directs Submarine Warfare policy, and leads the Submarine In-Service Capability Management Team. He is also the Senior Responsible Owner of the Spearfish Upgrade Programme, modernising the Navy's Heavy Weight Torpedo, part of the Government's Major Programme Portfolio.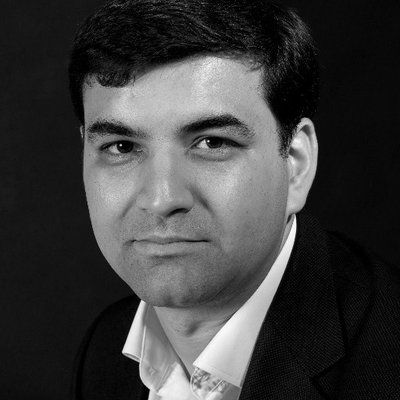 Gordon Corera
Gordon Corera is a journalist and author specialising in security and intelligence issues. He read history at St Peter's College, Oxford University and was a Frank Knox Fellow at Harvard Graduate School.  In 1997, he joined BBC News where he worked in a number of roles including head of world affairs research and as a foreign affairs reporter and producer for the Today programme on BBC Radio 4. In 2004, he was appointed a Security Correspondent for BBC News covering terrorism, cyber security, the work of intelligence agencies and other national security issues for BBC TV, Radio and  Online
Stuart Glassborow
Stuart Glassborow is a highly experienced UK government official with experience working in HM Treasury and No.10 Downing street in a variety of roles. As Deputy Principal Private Secretary to the Prime Minister he has supported and advised PM directly on all economic and fiscal issues – including in bilaterals with Chancellor, with the Governor, in Cabinet Committee meetings, managed relationship with HM Treasury (Chancellor, Special Advisors, senior team) – leading on delivery of multiple Budgets, Spending Reviews, Covid support packages and interventions related to the war in Ukraine. Stuart led on Covid response from No10 – setting direction for Cabinet Office Task Force and Whitehall Departments more widely and provided leadership for No10 and Cabinet Office teams across domestic policy; and oversaw inter-departmental policy development and negotiations on several specific set-piece issues like: schools funding, Health and Social Care reform; Energy Security.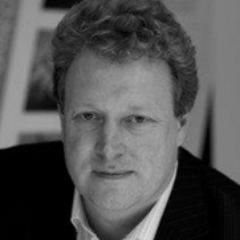 James Johns
James Johns is a consultant, strategist and digital policy advisor, who spent fifteen years in a range of roles at Hewlett Packard, Amazon Web Services, and Workday. He is an advisor to the World Economic Forum's National Digital Policy Network.