#5
optional module
15 credits
London: Governing the Global City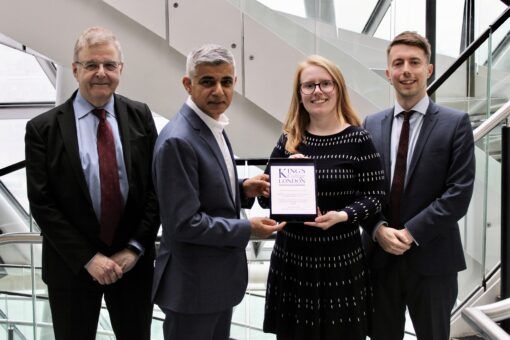 'London: Governing the Global City', uses the city's history to examine how to best run a globally competitive 'world city' such as London, and takes full advantage of King's' position at the heart of the capital, offering students a unique educational experience, firmly rooted in place.
The module deals with London-wide and local government, but also explores the significant role of the private sector in the city's governance. Finally, it engages directly with the huge past and current challenges that face not only London but other world cities and devolved city and city-region governments across the country.
The module makes great use of practitioner-led teaching, with students getting a chance to engage directly with key London leaders. Previous special guests included: Sadiq Khan, current Mayor of London; Lord Edward Lister, Boris Johnson's Chief Strategic Adviser and former Mayoral Chief of Staff; Dame Cressida Dick, Metropolitan Police Commissioner; Sir Peter Hendy, former Transport for London Commissioner and many more.
Alongside seminars at King's, classes have also taken place at City Hall, the City of London's ancient Guildhall, One Canada Square in Canary Wharf and 22 Bishopsgate. There can surely be no better way for students to understand how this world-leading city works than by engaging directly with those who have been responsible for running it and experiencing it for themselves.
Learning outcomes
At the end of the module, students will have:
Acquired a detailed understanding of the main issues and events that shaped London's political, social and economic history from 1900 to the present day;
Interrogated and engaged with the big debates amongst academics and practitioners around London's governance that persist throughout the period studied to the present day (and developed their ability to apply these to other relevant parts of the UK);
Gained experience of using primary and contemporary sources as a means of analysing the history and the machinery of London government;
Gained experience and developed soft skills in interviewing and debating with recent and current practitioners in London's governance;
Developed their understanding of city and city-region governance and devolution more broadly in the UK context;
Gained a specialism in the historical context of a specific, self-chosen policy area relating to London, through the researching and writing of an essay on their chosen topic. This in turn will inform their understanding of the current challenges faced in this area as well as explaining its history.
Teaching team
Professor Tony Halmos
*Plus, special guest practitioners