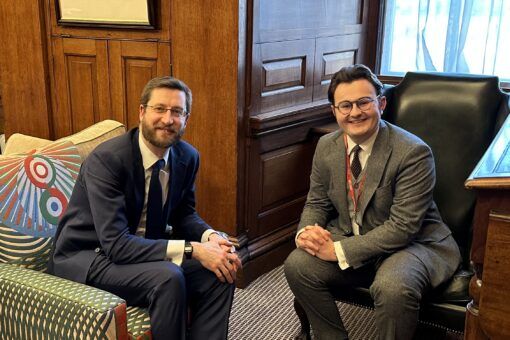 The Programme is specially designed with student career paths in mind. We will focus on improving student knowledge, attributes and skills so alumni can flourish in a variety of roles.
Knowledge
Employability will be hard-wired into every aspect of this programme. Students will be using historical analysis as a tool to shape their thinking around problems that they will encounter in the workplace, this will be facilitated via the use of case studies.
There will be practitioner involvement in all teaching. Practitioners will be anchored by an academic chair in the room to facilitate the discussions. This will provide students with an applied framework to understand how the decision-making process in government works beyond a theoretical understanding bringing together the three distinct strands of policy, processes and personality.
The dissertation aspect of the programme will be flexible in its design, allowing students to focus on a purely historical analysis whilst in-career public servants and others will be able to undertake a capstone project with a client.
Knowledge of public-service ethos and the skills needed to pursue public sector career paths.
Students will understand decision making in government and local government, gain sector knowledge applicable to public affairs, journalism and the third sector.


Attributes
Students will be equipped to be resilient, persistent and open minded.
Students will discover how policy and politics processes are intertwined and how to make decisions under pressure with limited information available, a core skill in many areas of public service such as local government, the Civil Service, and other public sector management roles.
Skills
Case study teaching with a focus on skills will give students more practical skills that will be applicable in all workplaces. These include the ability to confidently take decisions, write clear and concise briefings, give presentations and learn soft skills essential for networking opportunities, structure and present arguments and propose different points of view with nuance and variation.
Small group tutorials will further enable formative assessment and help students develop the skills they need for future work.
Ability to demonstrate interdisciplinary understanding and apply it to different contexts.
The dissertation project will give students the ability to select, manage and synthesize large amounts of information.


Experience
Through our contacts and support from industry and government we will create an employability ecosystem around the programme.
The programme will feature industry driven content reflecting governmental and political sectors.
We will bring in former students who have taken our modules and provide a system through which our alumni can provide formal and informal mentoring opportunities.