Director's Blog: New Academic Year 2018-19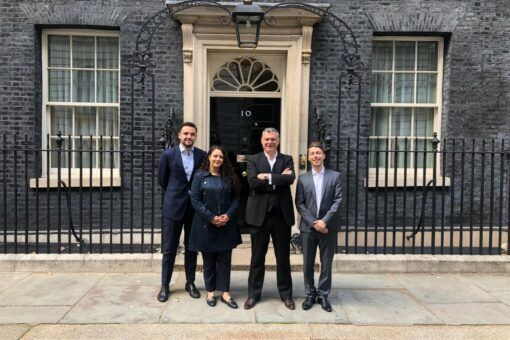 A great end to teaching last time out saw Tony Blair in a Q&A joint-session for both the No. 10 Downing Street-partnered class and The Blair Years module, while Ken Clarke was guest of honour at The Treasury-partnered class. This year promises to be great, too, not least because two of King's new Visiting Professors will be prominent, the Chief Economic Adviser to the Treasury Clare Lombardelli and the Private Secretary to the Duke of Cambridge Dr Simon Case. We also have two new modules going live: the postgraduate 'The History and Governance of London' and an undergraduate class 'Prime Ministers and Leadership Since Thatcher: Theory and Practice'.
Our events this year started early with a September date for Sir Howard Davies who spoke on 'RBS and the Financial Crisis: Ten Years On' which we were pleased to see covered across the quality and financial press. The next event will be of at least equal interest with Sir John Major giving the seventh Sir Michael Quinlan Lecture in the Locarno Suite of the Foreign and Commonwealth Office.
I'm really pleased that, thanks to the good offices of the Mile End Institute at Queen Mary University of London, we have now reinstated the 109-strong events back-catalogue of our predecessor organisation, the Mile End Group, and contains some great videos and transcripts of Tony Blair, Michael Heseltine, the late Tessa Jowell, Eliza Mannigham-Buller and Jeremy Paxman. This goes back to 2004, meaning next year marks our fifteenth anniversary.
Moreover, I'm delighted to announce that we have agreed a new three-year 'Institutions of British Government' research seminar series with the University of London's Institute of Historical Research. Papers already lined up include those on the Bank of England and cyber security, prime ministers and the secret state, and a talk by the Treasury Solicitor on the history of his role. I myself will inaugurate this series with a paper on 'No.10, the Treasury and the Secret Sterling Crisis of 1968'. More details on this shortly.
Lastly, I'm also so pleased to share the news that Strand Group stalwarts Michelle Clement and Ashley Sweetman will be the new Researchers in Residence for No. 10 Downing Street, following on from Dr Jack Brown's successful inaugural tenure. We look forward to seeing what material they unearth.
2018-19 is looking likely to prove truly historic for Britain. By teaching about, researching into and publicly discussing the institutions of British Government, we try to understand how government really works. We think this is needed more than ever.